Ayudas concedidas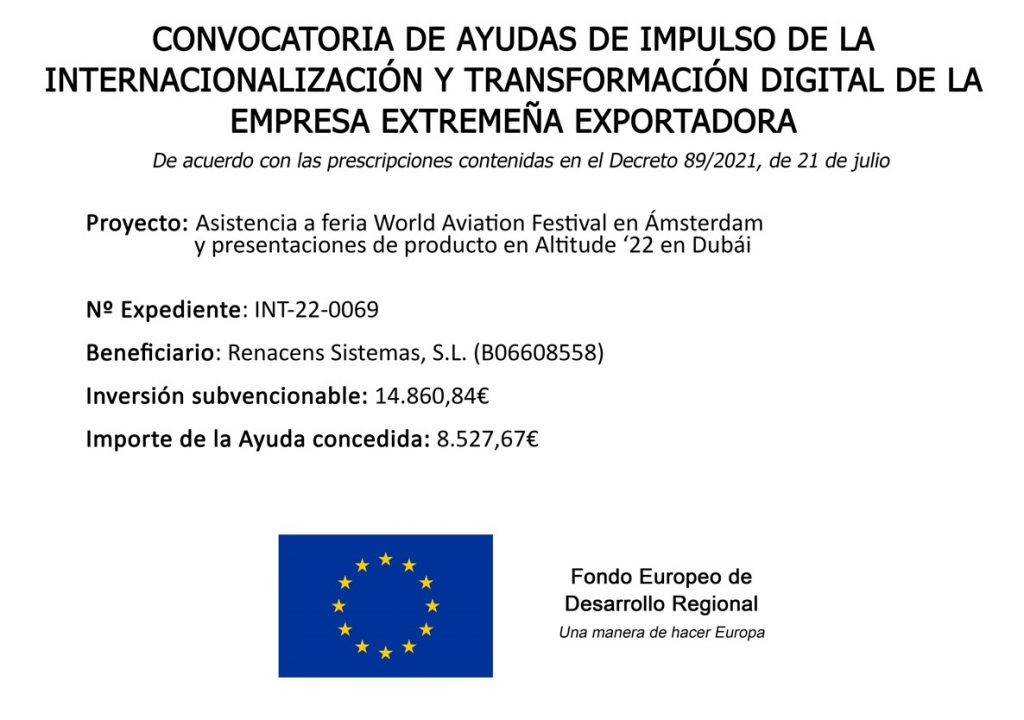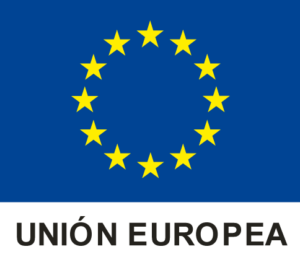 "Renacens Sistemas, S.L. ha sido beneficiario del Fondo Europeo de Desarrollo Regional, cuyo objetivo es conseguir un tejido empresarial más competitivo y  fomentar la internacionalización de la empresa mediante un asesoramiento personalizado. Esta acción ha tenido lugar durante el año 2017. Para ello, ha contado con el apoyo del Programa XPANDE de la Cámara Oficial de Comercio, Industria y Servicios de Badajoz".
"Renacens Sistemas, S.L. en el Marco del Programa de Iniciación a la Exportación del ICEX, ha contado con el apoyo del ICEX y con la cofinanciación del fondo Europeo FEDER. La finalidad de este apoyo es contribuir al desarrollo Internacional de la empresa y de su entorno".

Technology expert people analysis
Feel free to get in touch with us any convenient way
Tell us about your ideas, we are looking forward to being part of your project.
Postal Address
Torre de Cristal, 18th Floor. Paseo de la Castellana 259C. 28046 Madrid.
Extremadura Science and Technology Park. Office 2.4 & 2.5. 06006 Badajoz.
Av. Ejército Nacional 436. Polanco V Secc, 11560. CDMX  México.
Business Phone
+34 924 279 250 / +34 902 091 629